This week was the week of furniture turmoil. Once we sat down to think about it, and especially after we started moving furniture, we quickly compiled a surprisingly long list of preferences and requirements. The red couch looks best in a room with green walls, the glass coffee table does not work with the other fish room or family room furniture, blue fabric and oak furniture looks best in the fish room, the dining room table and cabinet should stay as-is, we like the butterfly chairs in the corner arrangement in the family room, etc, etc. We had opinions about the traffic patterns of rooms. Kevin considered forgoing a desktop (and a desk) altogether. We considered five places in three rooms for my desk. We considered buying a new couch, or new chairs, for a living room grouping.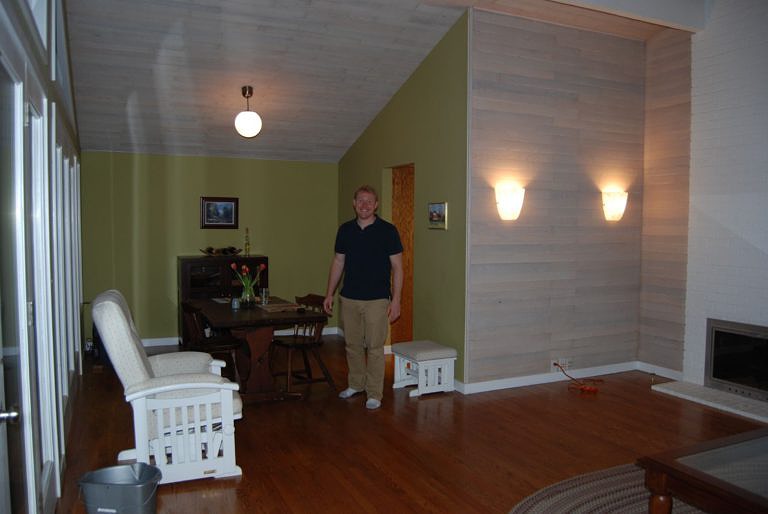 We were pretty pleased with ourselves for considering options, moving things around to see if they worked, and stopping for breaks before we got too frustrated or discouraged. The house plan and to-scale furniture helped a lot.
And now we have a tentative plan for a shared office that we're sitting on for a few days to be sure that we're both happy with it. 🙂 It feels like a very successful week.