We had a great week in Florida. It was the first time that all six of us had been together since our wedding (a year and a half ago!) and so we enjoyed it. The weather cooperated beautifully – the sunshine was a treat after the dismal, short Seattle days. Aside from a great boat tour down the Intercoastal Canal (fun to see the fancy homes, and the iguanas) and a brunch out with Kevin's grandmother (who fortuitously lives nearby!), we mostly stuck around the house and neighbourhood. Perfect.
Kevin enjoyed the hot tub after a bracing swim.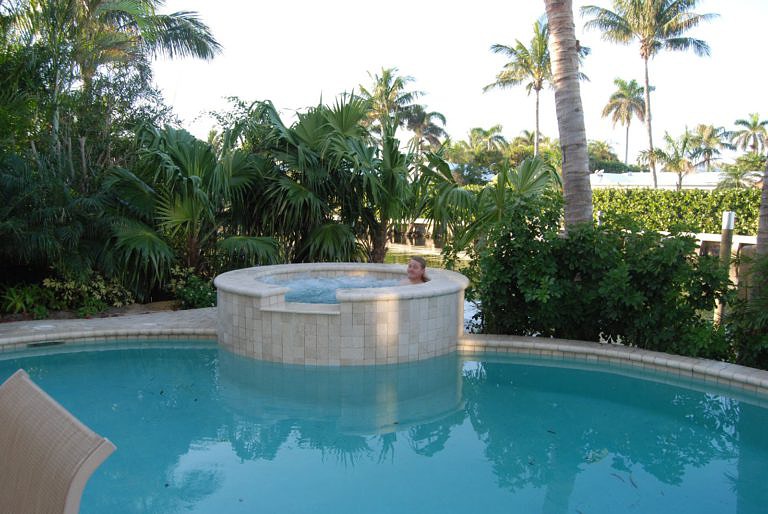 Comet was willing to play reindog just long enough to get a picture.
Sharon was past her exams and Dave seemed happy to be free of work.
Plenty of cocktail hours, delicious meals (Kevin and I always get reenergized about cooking after a week at home) and time to catch up and visit.
Plus beach and patio time, a visit to the bird sanctuary, the midnight Christmas service, plenty of books, tree decorating on Christmas eve and presents Christmas morning (with mimosas and fauxmosas), fun fish sightings in the canal (including a dogfish and some large, round, striped things), watching the Grinch on YouTube, and lots of work on the jigsaw puzzle that my parents put under the tree.
Antlers aside, Comet seemed blissfully happy that everyone was back.
It was a great week.