My parents gave me a gift certificate for a lemon tree and planter for Christmas. Molbaks had a sale (so convenient!!) for 25% off indoor plants and planters this weekend! So off I went, and came home with a meyer lemon and the prettiest pot that both matches and jazzes up our walls.


The pot is a lovely green, with metallic speckles.


It's very hard to photograph the color, and impossible when it's so dark out – it looks very different in each kind of light (grey, sun, night/electric) and is very glossy.


Thanks to the sale there was quite a bit extra, so I got new Calathea plants for our bedside tables. They're supposed to tolerate low light (but maybe not quite so low as our bedroom in January in a rainy spell?) – I have them in the kitchen window for the moment until things are a bit brighter. They're very pretty and have a lot of personality, raising and lowering their leaves.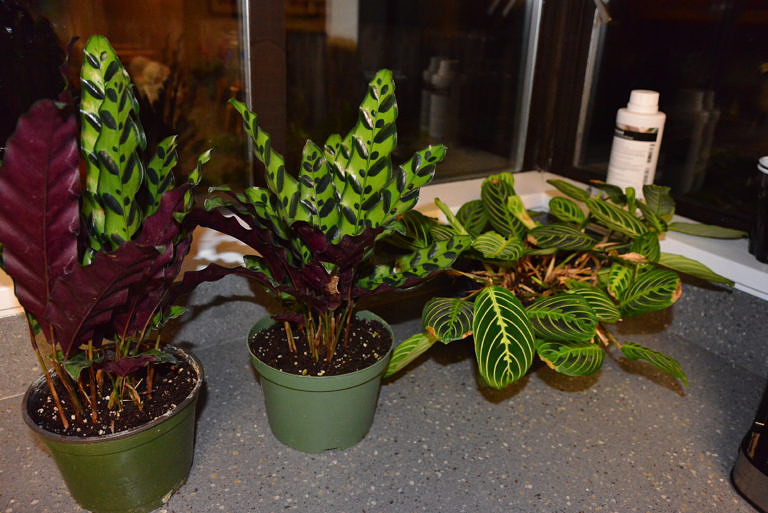 The prayer plant from our bathroom is taking a Dec/Jan jaunt into brighter climes as well. It's so much happier and has started leafing out. It's so *cheerful* in the corner of the kitchen window, it makes me happy to see it there.