Kevin's hamstring is finally getting better (he got cleared for the gym by his physical therapist! yeah!), and so we walked down to Kirkland for ice cream on Saturday. It was really a perfect fall day — such fun to have a sunny weekend after all of the recent gloom! The leaves are still mostly unturned, but the smaller ornamental trees are brilliant.
Here's an orange tree:
And a red one:
And a picture of a deliriously happy lab — we stopped at one of the parks and hung out on a bench just watching all of the gorgeous crisp colors. This family was throwing a frisbee into the lake for this dog, who'd race out to get it, then bounce around onshore until they threw it again. Sadly, the bouncing meant that I only got his tail.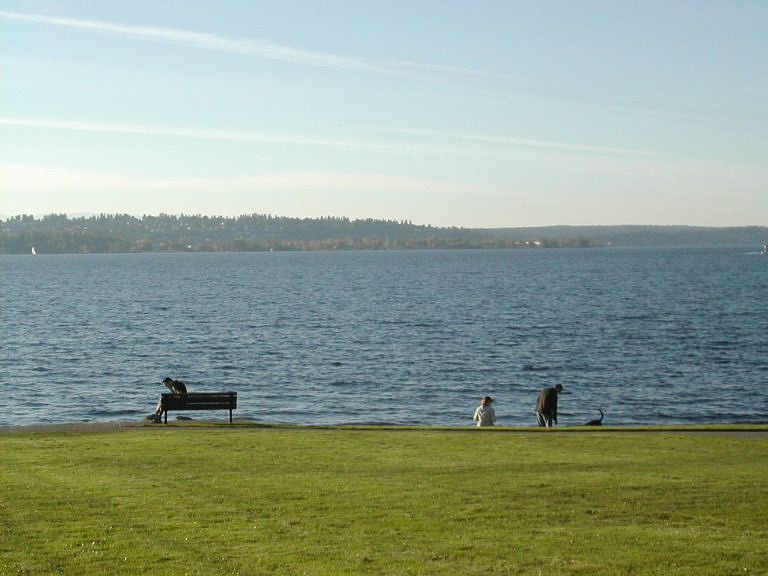 They made him sit before they'd throw it, but it was on the beach and I couldn't see him. If you picture a soaking wet lab turning circles over the fun of coming back with the catch, you'll have the idea. We gave up and headed for home before they did. 🙂