The quilt top is done for the Bento Box baby blanket!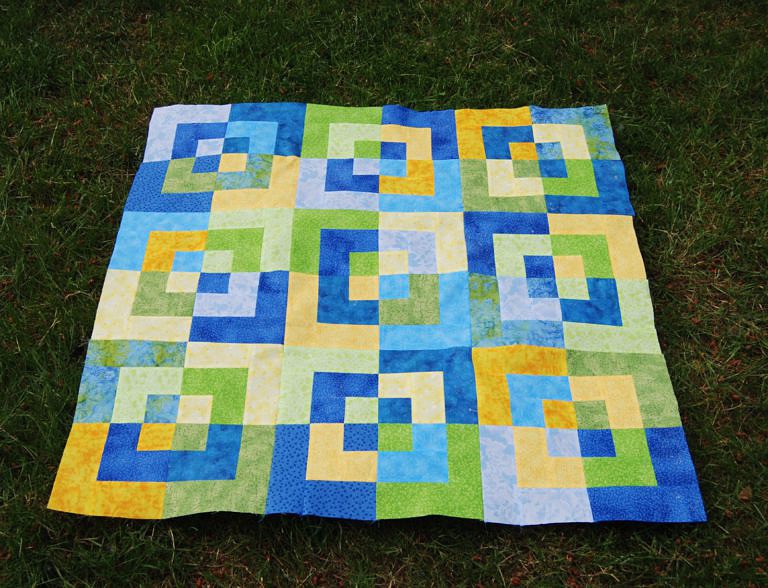 I'm wishing that I'd used a little bit more of the medium blue, but I think that once the blue binding is on, that will do the trick. I'm still wavering whether to use the fabric I have for the back or to see if I can find a coordinating Bali print, and I don't have great ideas on how to quilt it, though the size (36″ square) will make the quilting so much more manageable than the daybed quilt was.
Here's a close-up on one of the corner squares:
Several of the fabrics are the remnants from my Olympic mountains log cabin quilt (that lives on our bed), and it makes me happy to see them in this context.