I finally made my appointment at Blue Sky Bridal to consign my wedding dress (a mere 14 months after originally intending to do so). They seem great and cheerful and professional (and such a pretty location!) and said nice things about my dress: that it was "everything people want in a gown" with the ivory color, lace, button detail up the back, size, and unchanged length. I enjoyed hearing them rave about it. I couldn't agree with them more. 🙂 They'll list it for half of what I paid (rounded up to the nearest hundred) until July (apparently their busy season is in the Spring so the timing was ideal), and if it sells, I get half that. They said they sell about 70% of their gowns, and since we're entering the busy season and it's a great dress, they have high hopes. Fingers crossed! The weather was cold and a bit hazy, but both the Cascades and Olympics were out in fine form. I took the long route to 520 through Kirkland so that I could gawk at the Olympics.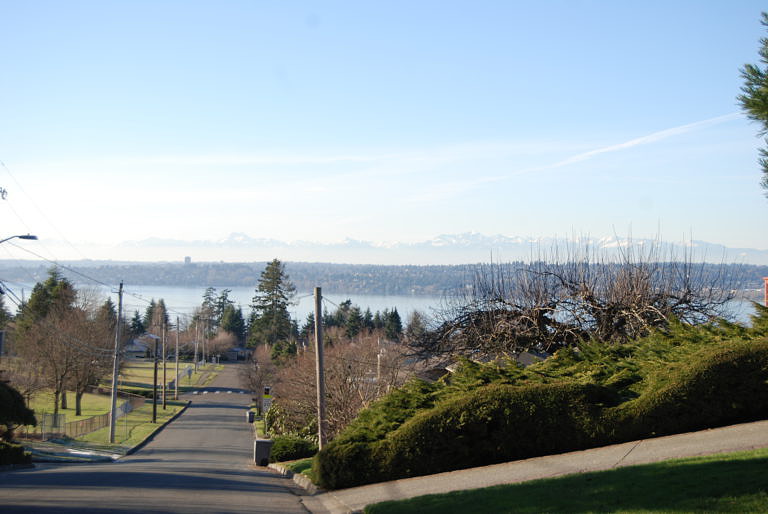 A few hours later after the appointment, here are the Cascades from the top of Phinney Ridge.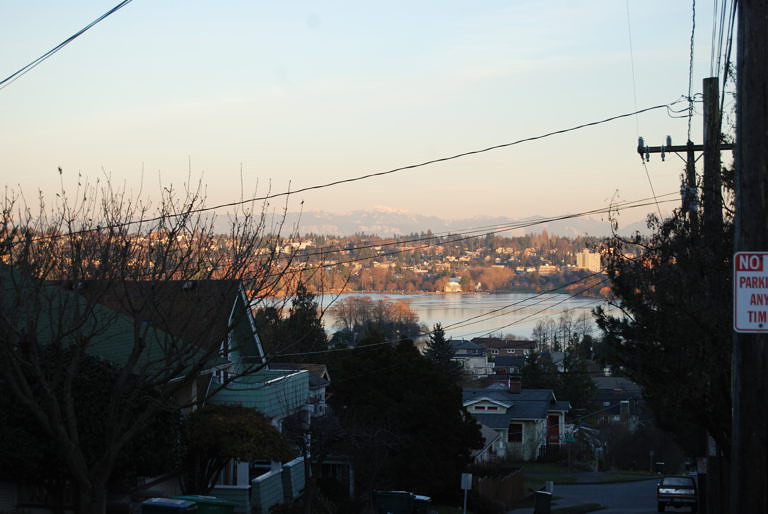 And on the opposite side of the main drag, a few blocks down, here are the Olympics in the winter twilight, looking down over Ballard – sensationally lovely.


These houses all stand sentinel way up on their hill facing that view, and zillow thinks they're all roughly the same value as our house.


That stopped me in my tracks for a moment – I'm nothing if not enamored with sunset mountain views over the water. (And old, character-filled craftsman things, to boot!!) From a reality-based perspective, the commute would be utterly horrendous (twice every day! across the soon-to-be-tolled 520 bridge.) and we'd never trade our neighborhood. Perhaps we'll just swing back by for coffee in three months, as an excuse to gape at the view again.