The tulips in the backyard have had hard little green buds for the last few days, but I'm starting to see shots of color.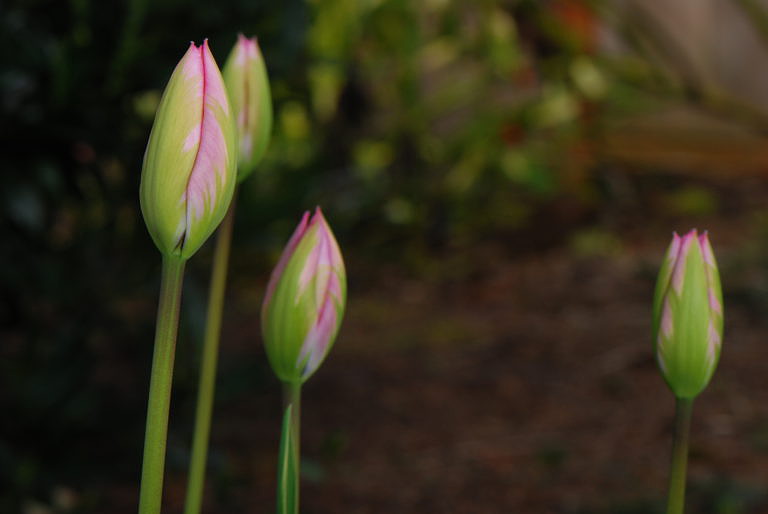 The colors are so pretty as the green fades to pink.


And Kevin with his super lens caught these odd little white tufts at the tips – I'm not sure if they're part of the flower or some sort of moss-like extension.


And the fiddleheads are starting to come in!


They're such odd, ugly little things, but they seem to herald the summer, and for that are very welcome. I love waiting for them to unfurl. I still haven't seen it happen – they seem to go from this to new skinny ferns as soon as I stop paying attention. I'll have to watch more carefully this year.